A good internship inspires and propels. It puts wind in interns' sails and launches their careers. Running one well comes down to two things: planning and mentorship. Last year my Seattle-based user experience team successfully experimented with both.
Here's how we did it, complete with a project brief template you can copy to jumpstart your own program.
The most important choice we made was to put the interns in charge. Three UX students joined us for the summer: a content strategist, a designer, and a researcher. Their mix of skills was a golden opportunity. Instead of the traditional approach of splitting them up and adding them to existing projects, we made them a team of their own. We gave them a detailed project to do and supportive mentorship. And then we let them get to work.
The result was a rich, hands-on program that the interns loved. At the same time, Indeed got deep insight into the interns' skills and work styles. All it took was a little planning.
Good planning leads to good internships
Internships are important. For employers, internship programs produce high-value potential employees and support university recruitment. For interns, a good program prepares them for their careers. It gives them quality mentorship, industry connections, and practice in their craft.
Unfortunately, it's easy to overlook the preparation needed. Poor planning can push the internship experience to extremes. At one end, it might be lonely, unguided, and more like a freelance project. At the other, it could end up micromanaged and without room for autonomy and growth. Without a well-planned project, the interns leave with nothing significant to put on their resumes. They've spent the summer as quasi observers who were never integrated into the company's culture.
To avoid these traps as we prepared for the interns' arrival last year ahead of time, we lined up a mentor for each of them. Then we created a project brief with a clear objective, project scope, resources, and a working timeline.
Start by choosing a meaningful project
We wanted a challenge that required the skills of all the incoming interns to solve while also providing real value to the company. This would allow for natural collaboration and help the interns learn as much as possible.
We decided to ask them to adapt one of our core employer experiences for mobile devices. This was something that we'd kept on our backlog, waiting till we had the time to invest in it. Even better, our team had no preconceptions of what the solution should be, which gave the interns space to be creative. That might seem like a risky, ambitious assignment, but we trusted they could make it work.
Because here's the thing about picking a project: the more meaningful it is, the better the internship gets. Giving interns a weighty task pushes their creativity and how much they learn. It also helps you test your assumptions about your product. Fresh eyes and fresh spirits always benefit a team and, eventually, the users it serves. Lastly, it assures the interns that they'll find fulfilling work if they join your company after graduation.
But trust alone wouldn't ensure a good program. As Antoine de Saint-Exupéry put it, "A goal without a plan is just a wish." To make this work, we had to set up a support system.
Create a detailed project brief to keep the internship on track
We set our new team up for success with an internship project brief. This document served as a lighthouse throughout the summer. It allowed the interns to work creatively without too much hand-holding on our part.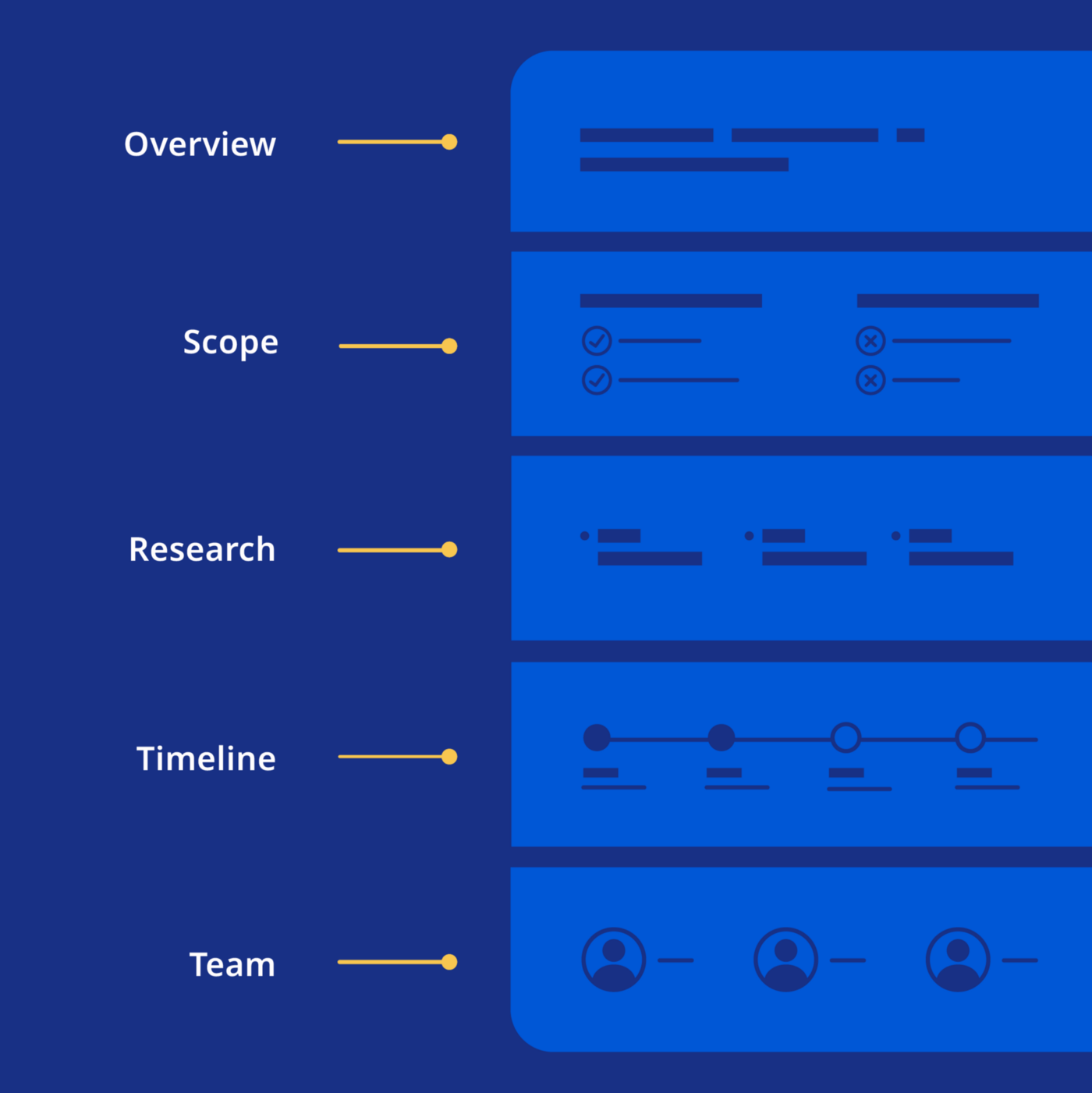 Here's what goes into the project brief:
Overview of the project, its objective, and a hypothesis for why it would matter to users and the business
Definition of what was in and out of scope
Links to qualitative research, quantitative data, and other reading resources
Timeline with weekly milestones for ideation, prototyping, execution, and presentation
List of team members, stakeholders, and the interns' managers and mentors
To kick off your own internship program, create a copy of our full project brief template 🙌 which has more detail on these sections.
Setting constraints was a big part of what the plan did. It built a framework that let the interns work autonomously. To meet the timeline and deliverables, they had to work together and use all available resources just as if they were full-time employees.
Jenny Park, who was the content strategist on the intern team and will join Indeed full time in May, told us she appreciated this empowerment:
"We had ownership of the project throughout the internship. Even though we were interns, my team and I made the final decisions regarding our wireframes, prototypes, and usability testing. It was a wonderfully supportive environment that gave us autonomy from start to finish."
Support your interns with dedicated mentors
The next step we took was to provide mentorship. This was essential to making the program work. Each intern got at least one mentor who coached them through the project and the adjustment to the workplace.
Each got a manager, too. While mentorship and management can be done by the same person, ideally they're two different roles. Managers take care of the interns' organizational needs. They add the interns to mailing lists and repeating meetings, write performance reviews, log hours, and resolve potential conflicts.
Mentors, on the other hand, support the interns in their craft and offer a safe space for them to talk through different challenges.
Here's what mentors provide to the interns:
Consistent one-on-one meetings and feedback sessions
Examples of successful projects, Figma templates, and prototyping blueprints
A sounding board for questions and ideas whenever they came up
Connections to the teams, people, and events at the company to help them feel included
Empathy for any challenges they faced
Advice on structuring a career for long-term growth
Workshops on how to prepare for interviews and portfolio presentations
The thing to remember as a mentor is that the internship isn't about you, it's about them. Interns are new to the professional world and they're here to learn. It's easy to imagine that their success will come from applying their raw talent directly to the work. But it's the support of mentors that makes everything click and run smoothly.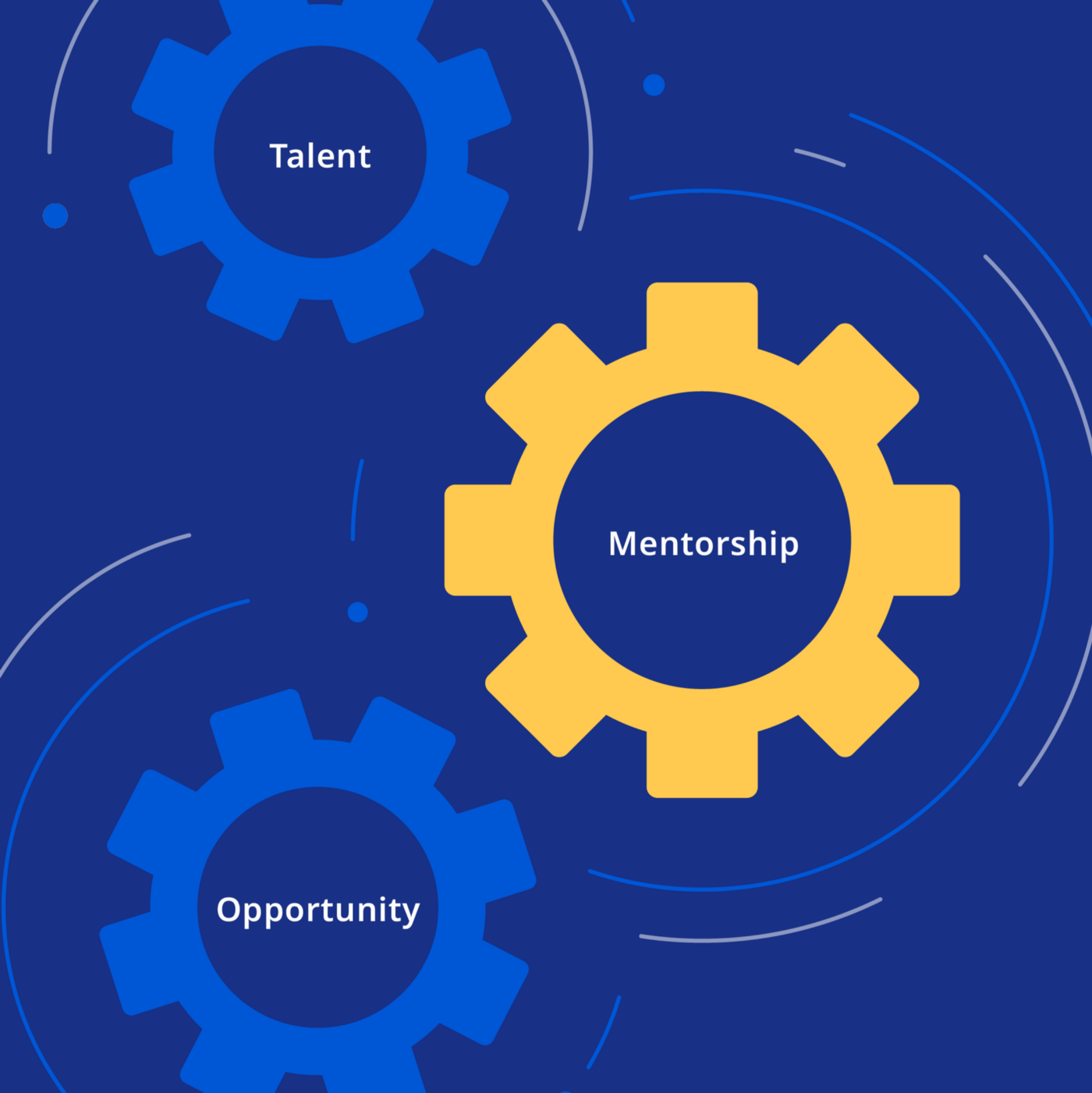 And the greatest gift of all is that mentorship doesn't have to end with the internship. We took this program as an opportunity to start long-lasting relationships. We let the interns know they could come back to us for advice as they finished school and prepared for the workplace. There's no rule that mentorship is only for interns while they're part of your organization.
Keep making improvements from year to year
Treat your internship program like any other product and iterate on it each time you use it. At the end of the summer, we asked the interns and each other what we could do better. One suggestion was to add extra time at the beginning for the adjustment to company tools. Another was to include another round of prototype testing near the end. As you go, you'll discover tweaks that will make your plan a good fit for your team and company.
Remember the big picture
The outcome of any internship is tied to the effort and care you put into structuring it. We all started somewhere. Heck, a decade ago most of the UX design community was still figuring out its place in the world. It should be part of our responsibility to support and nurture incoming talent.
Today and every day at Indeed we live out our mission to help people get jobs. Last summer, we focused on helping interns get started in their chosen disciplines. We're really excited to see where they go next as they grow into tomorrow's design leaders.
As for you students out there, you can learn more about Indeed internships at our student career center.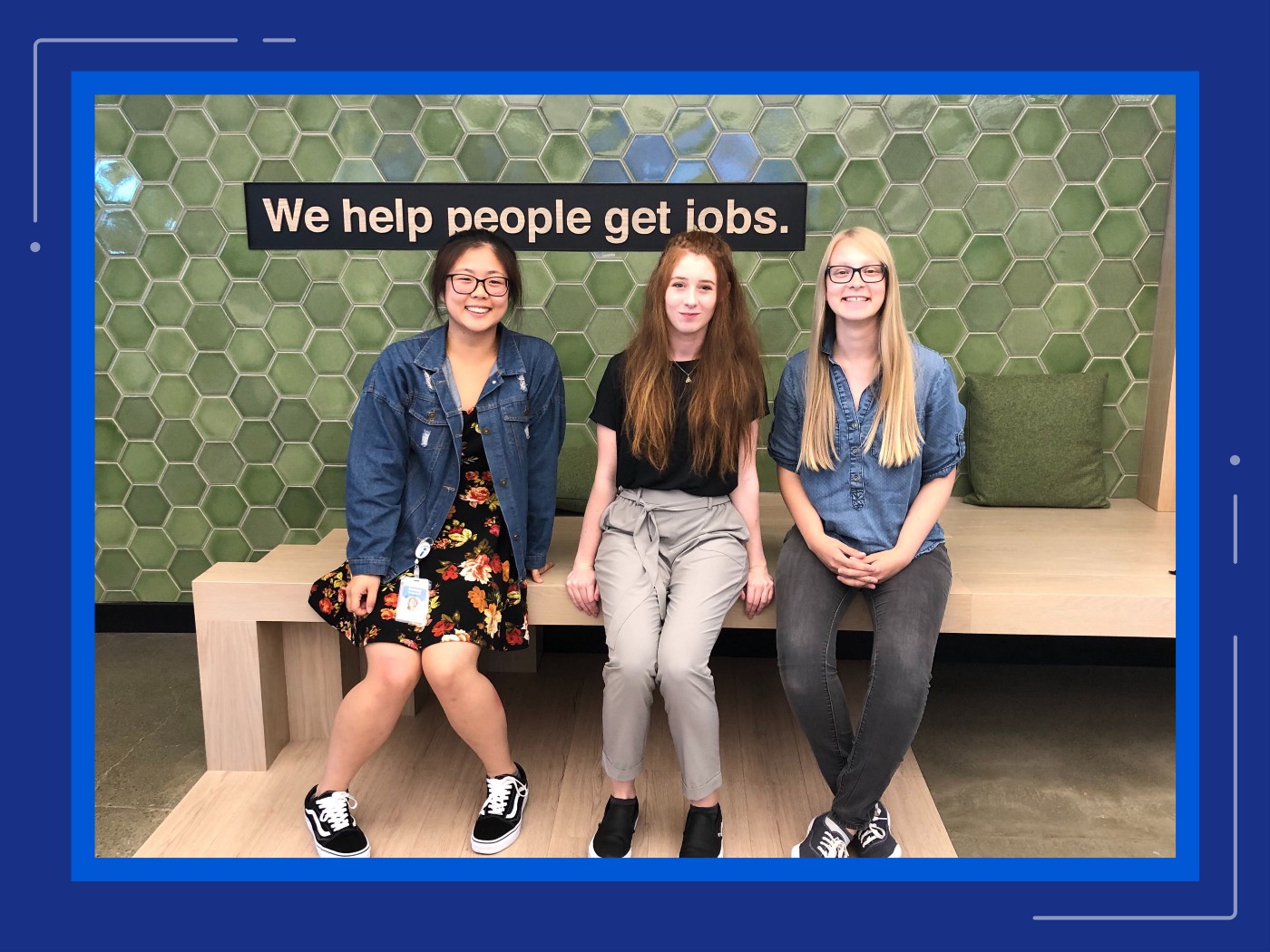 Thanks to Kathryn Brookshier and Tracy Fontaine for contributing to this article.