Product representation
Our product is what we do. So let's show it off.
We present our product in different ways according to the needs we're addressing. It's important to consider the purpose of a piece when deciding how to show the product.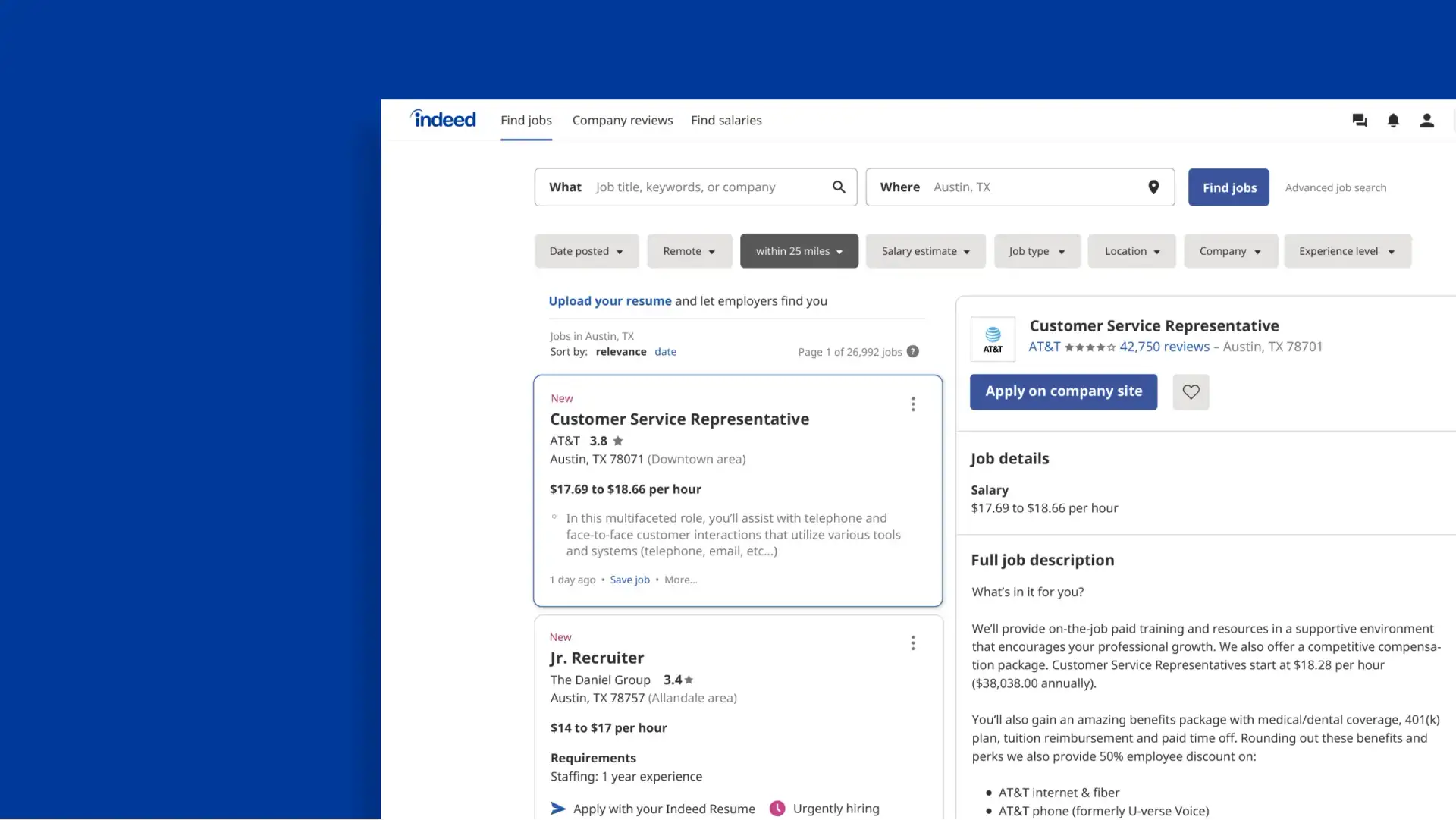 True to life
When your goal is to instruct or document, show the product in its full, realistic form. Typical uses include how-to hubs, product demos, and sales walkthroughs.
It's important to get approval of any names of people, companies, or schools included in these representations.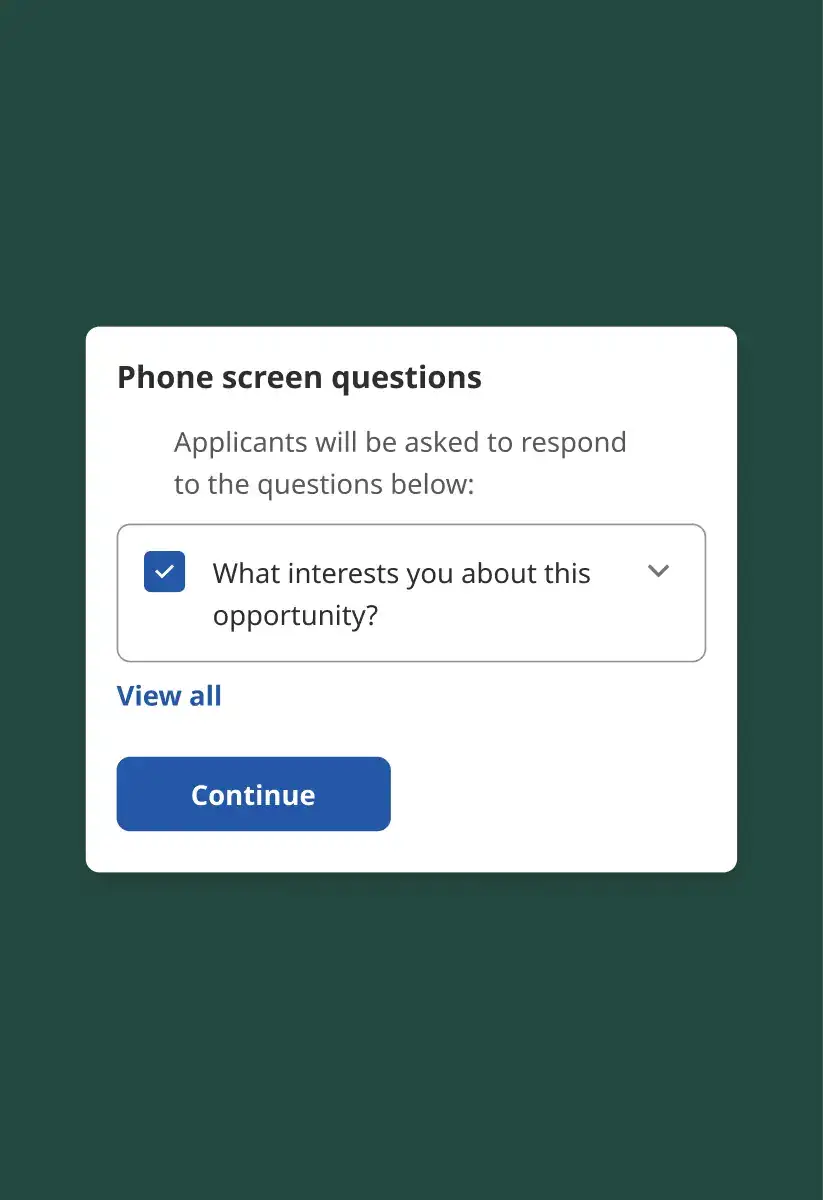 Simplified
These representations draw focus to specific aspects of our products to pique interest in their tools and features. Simplified views often appear on product landing pages and in emails.
For these screenshots, make design decisions in the service of clarity for customers. Use shapes to guide the eye to specific pieces of the product. People and figures connected to Indeed's product illustration style can be included to help show the benefit of the product.
Example
In "The Standoff," a clean, simplified user interface supports the story while highlighting the product benefit in the moment with distinctive branding.