The tech industry has been hit hard in the past year by layoffs and hiring freezes — and the user experience segment is no exception. The UX job market is in the middle of an exceptionally rough patch. The chart below shows just how much things have changed for the worse for UX researchers and UX designers in the last year and a half.
Indeed serves over 300 million unique visitors every month and over 3 million employers who advertise their job listings on our site. Company data offer rare insight into the state of the job market, and we can narrow in on specific industry trends. Here's a glimpse of what's been happening in UX.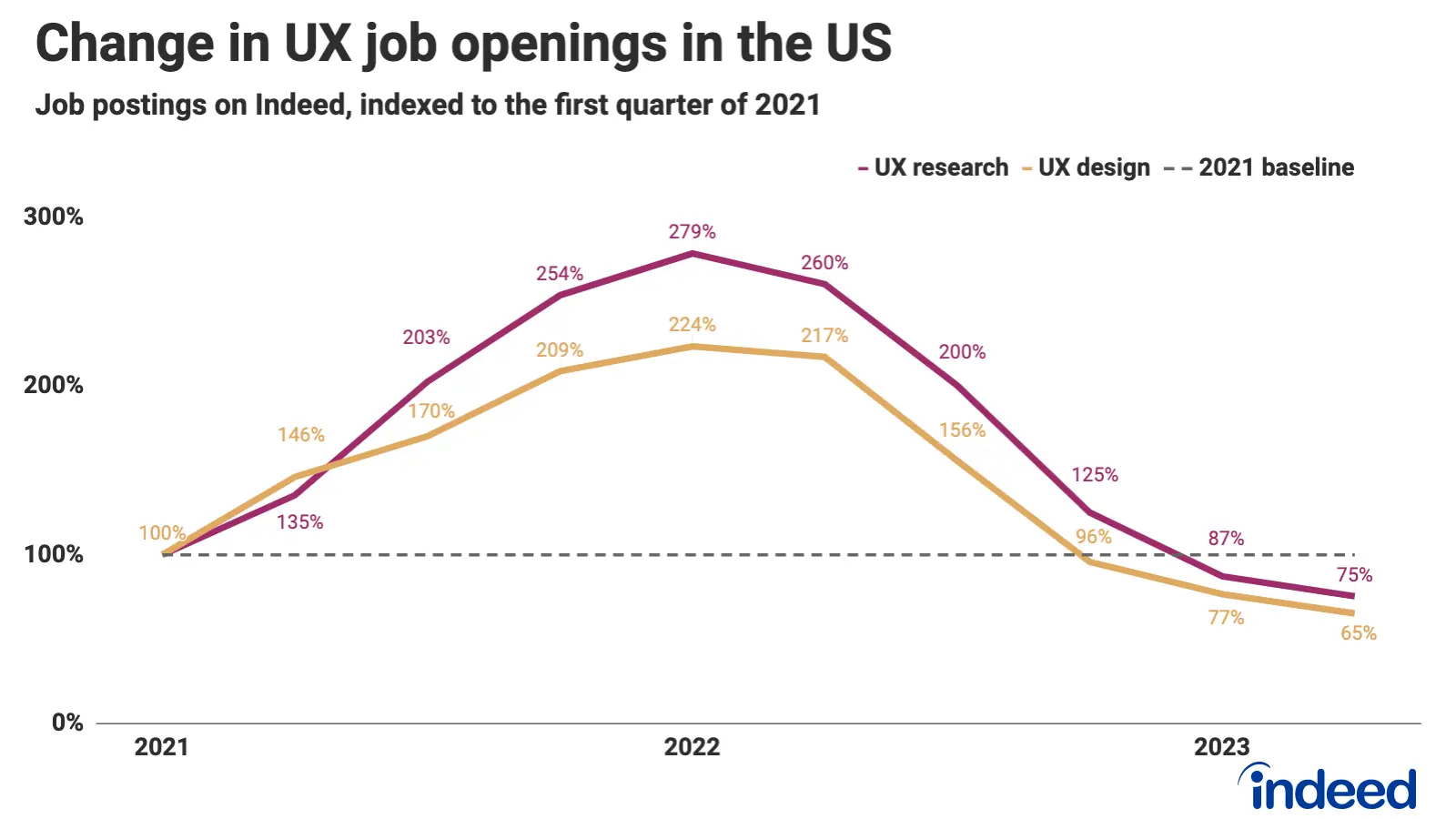 Hiring softened for both UX research and design in the latter half of 2022, along with declines in the tech job market as a whole.
The number of open roles has decreased even further since the start of this year. Since their peak in early 2022, UX research job listings have dropped 71% and UX design job listings dipped 70%.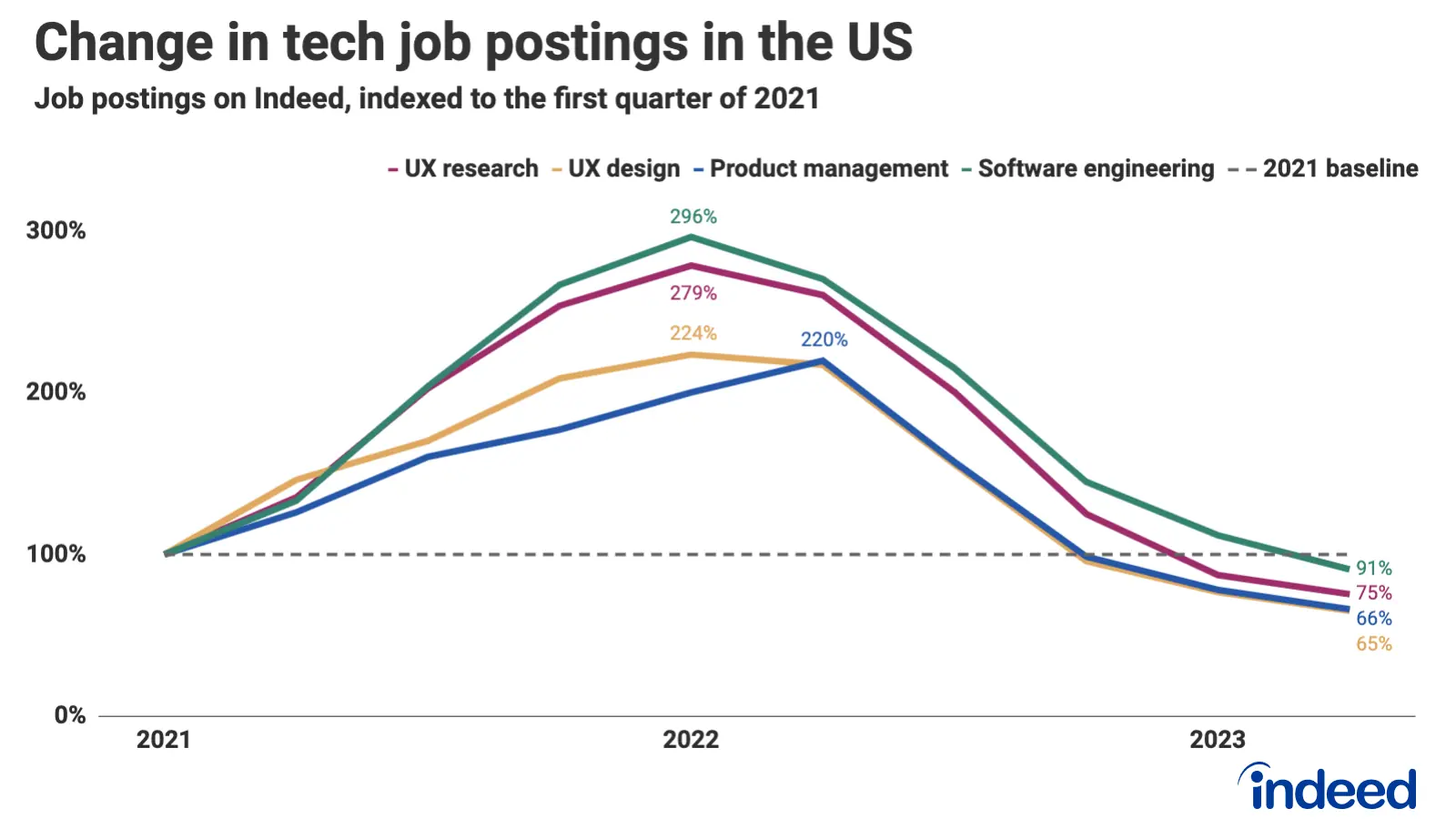 What does this mean for job seekers looking to land a UX role? The industry has not reached an obvious bottom yet. Layoffs have pushed many experienced UX professionals into the job market. Roles are available, but competition will continue to be stiff.